A dog's tale
As an insurance professional himself, Heath Cleland understood the benefits of insuring the family dog – but of all the companies to choose from, which was the right one? Easy, he says: Southern Cross.
Name: Cabo
Breed: Brussels Griffon
Tricks & Loves: Watching wakeboarding competitions with Sophie
Cabo's story: When Cabo went lake swimming and then couldn't stop sneezing, a CT scan and nasal endoscopy followed.
Heath Cleland is a big fan of health insurance, and so he should be. As the co-owner of AdvicePlus, which specialises in helping individuals and businesses to find the best cover for their needs, he's witnessed just how valuable health insurance can be – especially in contributing to the often high costs of scans and surgery.
So when he and his wife Jenni decided to buy their daughter Sophie a puppy for Christmas, they made sure that pet insurance was part of their budget.
"It was a no-brainer," says Heath. "Having had a number of pets in our lives, we were well aware that they're just as prone to accidents and illnesses as we are – but unlike humans they don't qualify for government healthcare subsidies. If anything goes wrong the bills can really add up."
The couple didn't know it then, but within three months they'd discover just how useful pet insurance is – and not only in terms of their wallets.


Putting service quality first
Staying true to his professional principles, Heath investigated all the available pet insurance options before he and Jenni chose Southern Cross.
"We knew we'd have to pay our vet bills on the spot, so I looked for an insurer that would respond quickly to any claims we made and just as quickly to reimbursing our costs," he says. "I've worked a lot with Southern Cross and have always found them really good to deal with – so while the premiums were slightly higher than the others' I chose them for the service and value they offered."
Of course Sophie was over the moon about her new puppy Cabo, and pretty soon the Brussels Griffon was her constant companion – including on a family outing to a wakeboarding competition on the shores of Lake Maraetai.
"Cabo was having a great time until he decided to go for a swim," says Heath. "He came out of the water almost immediately and began sneezing uncontrollably; he just couldn't stop. We took him home but his condition deteriorated, so we had no choice but to take him to the emergency vet. As you can imagine Sophie was distraught, and Jenni and I weren't much better!"
"Having had a number of pets in our lives, we were well aware that they're just as prone to accidents and illnesses as we are"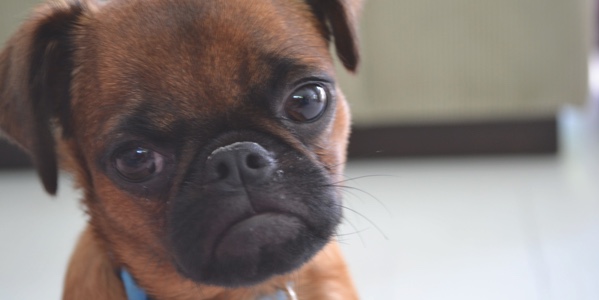 Facing mounting costs
It turned out that diagnosing Cabo's condition was no easy matter. Deeply concerned about his prospects, the vet recommended that he have a CT scan at a cost of $1,550. Heath and Jenni immediately agreed, but when the scan failed to reveal any conclusive results and the vet suggested a nasal endoscopy (taking the total vet costs to $4,500), they had to ask themselves a serious question: would this be a good use of our money?
"We knew Cabo's health insurance would cover 80 percent of the costs*, but even then the bill would be a significant financial expense," says Heath. "However, we couldn't bear the idea of explaining to Sophie that we'd had him put down because of money. For her sake we wanted to give him the best possible chance, so we gave the vet the go-ahead and paid with our credit card."
Eventually, and to Heath's and Jenni's huge relief, Cabo's condition was diagnosed as a severe allergic reaction, possibly due to his inhaling effluent on the lake's surface. Medication soon sorted out the sneezing fits, and the family now has an ample supply should it ever happen again.
Heath says his faith in Southern Cross proved well founded.
"They made it easy to lodge a claim and the refund arrived before the credit card payment was due," he says. "It was a huge relief, and a real vindication of our decision to choose Southern Cross. They not only were good to deal with, they also met their promise of fast payment – and of course they helped us to save Cabo's life too. We're so glad we didn't have to make what would have been an awful decision."
Did you know?


Most dogs can swim right?
Yes, but not all dogs like it! Be careful with dogs that aren't 'designed' for swimming, like French Bulldogs or Pugs. Besides their short snouts, their big chests are top heavy, so if they get too tired trying to stay afloat, they can quickly sink.
Puppies don't know how to swim
While most puppies instinctively make a paddling motion near water not every 'dog paddle' is effective at keeping the dog afloat. Getting your puppy used to the water should start as a slow, gradual process, learn how to teach them to swim and start them in shallow water.
Interested in protecting your pet with Southern Cross Pet Insurance? Get a quick and easy online quote now.
We'd like to thank Cabo, Heath and Jenni for welcoming us into their home and allowing us to share their story. Our customers really are the best.
Disclaimer: Heath Cleland does not sell Southern Cross Pet Insurance through his adviser business AdvicePlus. No payment of any kind was made to Heath Cleland or AdvicePlus in exchange for this story.
*Co-payment is the percentage of each eligible claim for which the policyholder is responsible to pay. E.g. for 20% co-payment, Southern Cross Pet Insurance would be responsible for 80% of the eligible vet charges up to benefit levels, and the policyholder will be responsible for the 20% co-payment portion.
Cabo is on a Southern Cross PetCare plan, see what our different policies cover here.