Going on a road trip? Click-click your pet in too.
We all think about click-clicking in when we drive, but Daryl's story is a good reminder about securing pets in cars.
Name: Daryl
Breed: Dachshund
Tricks & Loves: Daryl (she's a girl) has an obsession with metal bowls - she chases them around, barking.
Daryl's story: When the car Daryl was in got t-boned, she got flung onto the dashboard, fracturing her pelvis.
What Daryl means to our family
"My partner Callum, always wanted a Dachshund named Daryl. Trouble was there was only one left in the litter and it was a girl. So, we named her Daryl anyway.
We got her at 9 weeks old and when we came back to our house there was a whole crowd waiting to see her! So, we had a 'Welcome Daryl' barbecue.
She's a rascal. She finds all sorts of nooks and crannies to wiggle out of the backyard. But she means the world to us. She's like my little child - my baby. My partner is a very proud dog dad."
Why we got pet insurance
"With us being so young we can't afford to fork out a lot of money in one go – we'd rather put little bits away at a time. Fifty bucks a month is nothing compared to ten grand. Because she's a dachshund, her back could go out and that's a lot of money.
And I guess it's experience. When I was living at home, my mum was going to sign up our German Shephard but never got around to it. Two weeks later he had an elbow displacement and later on in his life had pancreatitis, so I remember it was always big bills that came as a shock.""
"She's a rascal. She finds all sorts of nooks and crannies to wiggle out of the backyard. But she means the world to us."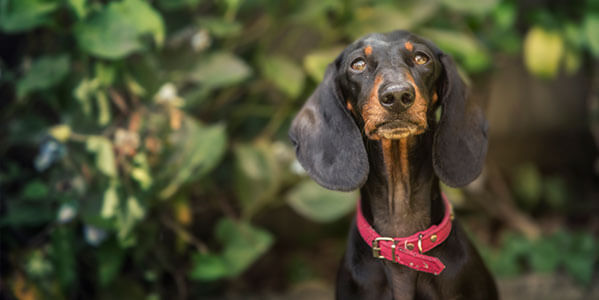 What happened to Daryl in the car
"Mum was driving and I was holding Daryl when a lady went through a stop sign and t-boned us. Because Daryl was sitting on my knee, she flew across the car and ended up on the driver's side on the dashboard. Then we spun around, so she was flung to the back window.
I was freaking out. It all happened so fast and initially I felt so guilty – like – couldn't I have just held onto her harder when we got hit? I felt terrible. I've never heard such a noise out of an animal. It was so horrible.
She just lay there limp. Couldn't move. Fortunately, a guy behind us rushed her to an emergency vet. At first, I thought she had put her back out – my biggest fear – but x-rays showed she only had a hairline fracture on her pelvis. For a week she was on cage rest and she didn't move.".
"Fifty bucks a month in insurance is nothing compared to ten grand in vet bills."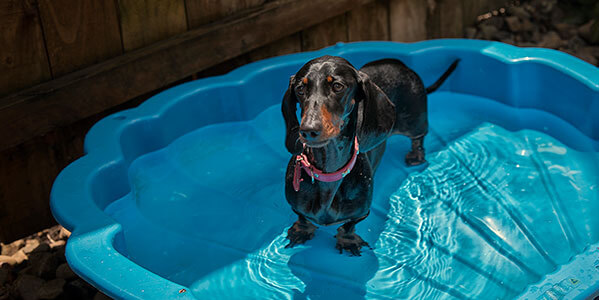 What having Southern Cross Pet Insurance has meant for our family
"Mum helped us out initially, but it was a huge relief just to be able to give Daryl the very best care. I'd do anything for her. It was so easy too. Just fill out the paperwork, no questions asked. Easy.
And now, we've just got another dog named Dexter – a boy! Straightaway we got six weeks FreeCover for Dexter as a puppy and now they are both insured."
How is Daryl these days?
"She's really good. I'm just thankful that I've still got her. My Mum and I had whiplash but because we had on seatbelts we weren't so bad. I now have a little animal harness that Daryl goes in."
Interested in protecting your pet with Southern Cross Pet Insurance? Get a quick and easy online quote now.
We'd like to thank Daryl, Hannah and Callum for welcoming us into their home and allowing us to share their story. Our customers really are the best.
Disclaimer: Daryl is on a Southern Cross PetCare plan, see what our different policies cover here