The VIS road safety collection for pets is a collaboration between fashion designer Matthew Adams Dolan and Southern Cross Pet Insurance.
These high-fashion, hi-vis garments are designed to help pets stay safe near the roads.
It's also designed to raise awareness about pet road safety in New Zealand and is part of our overarching mission to help pets live their best lives for longer.
Matthew Adams Dolan has been an important part of this project. Based between Italy and New York, he's usually busy designing for the likes of Rihanna or launching his latest collection at New York Fashion week. Matthew says he was inspired to take on the VIS road safety collection project by his dog, Maisie.
"Anybody who has a pet, or even people without them, know that they're such an important part of our lives. From my own experiences with my darling Maisie to my family's experiences with their own pets, I think at the very base, our pets bring us all closer together," says Matthew.
In total, the VIS road safety collection for pets features 8 handmade couture garments and a ready-to-wear bandana range.
VIS is a fun and creative take on road safety, but at its heart, it's about protecting our pets and reducing the number of pets killed or injured on New Zealand roads.
Watch the video, or read on to find out more about VIS with Matthew Adams Dolan.
There is this really big issue of road safety with pets. My job as a fashion designer is to be able to do something to create awareness around that. For me, that was the most exciting part.
We'd always talked about the idea of this being a multi-tier project and that we wanted to create something that, first of all, aligned on this problem that was existing. Secondly, the importance of it being something that people could really easily integrate into their pets' lives.
This was the first time I'd ever made any type of pet clothes. The process of making a garment for a human and a dog, well, there are obviously a lot of differences. The shape of the body. The number of legs, for example.
When we initially started talking about the project, it was something that wasn't just fashion or just about comfort, something solely to keep them warm. There's an intention behind the whole range.
At the same time, we were really conscious of the fact that we didn't want it to look like the typical way that this hi-vis, reflective technology is used in safety and construction and road signs. We had a lot of fun looking into what kinds of fabrics were available.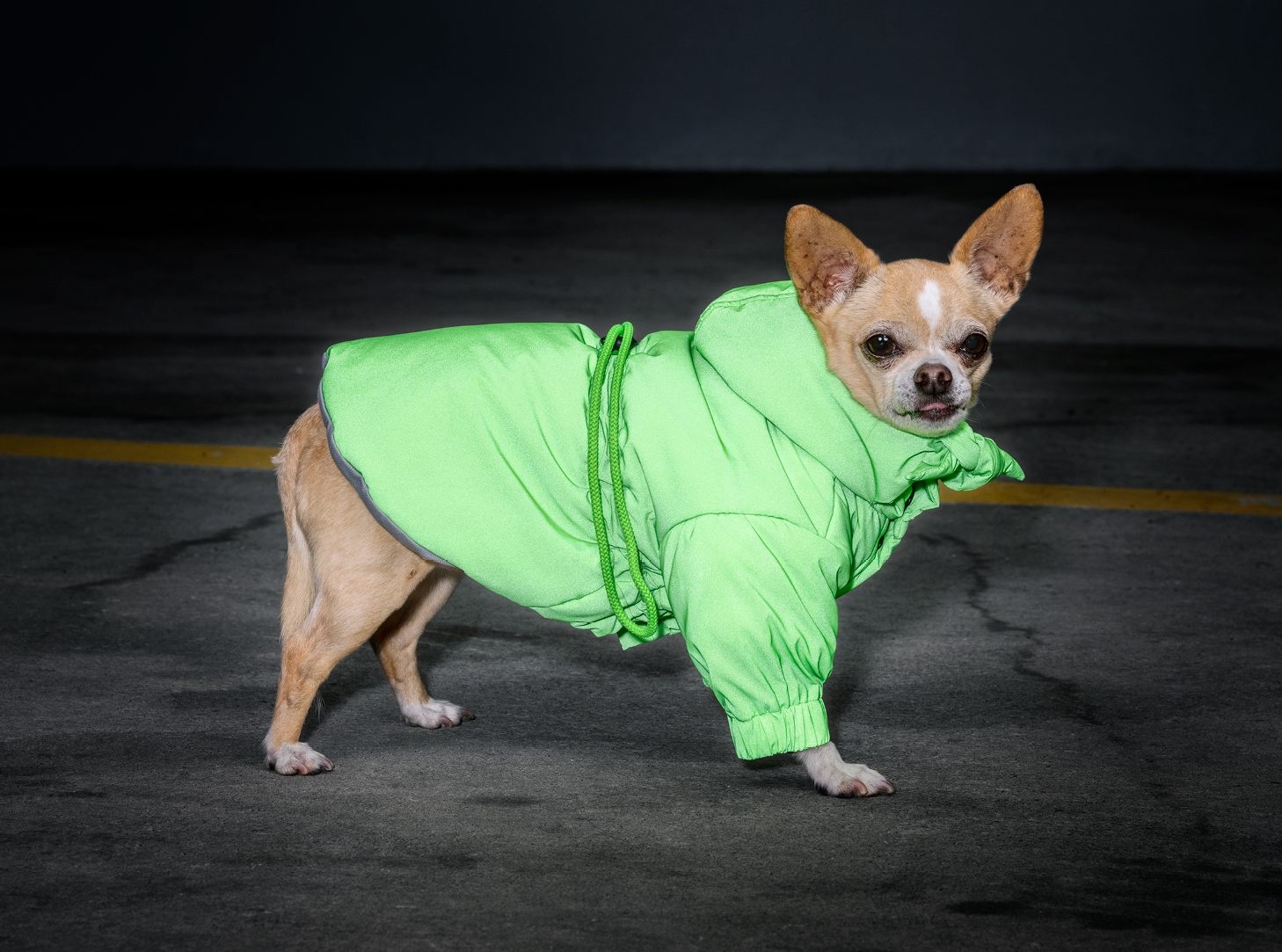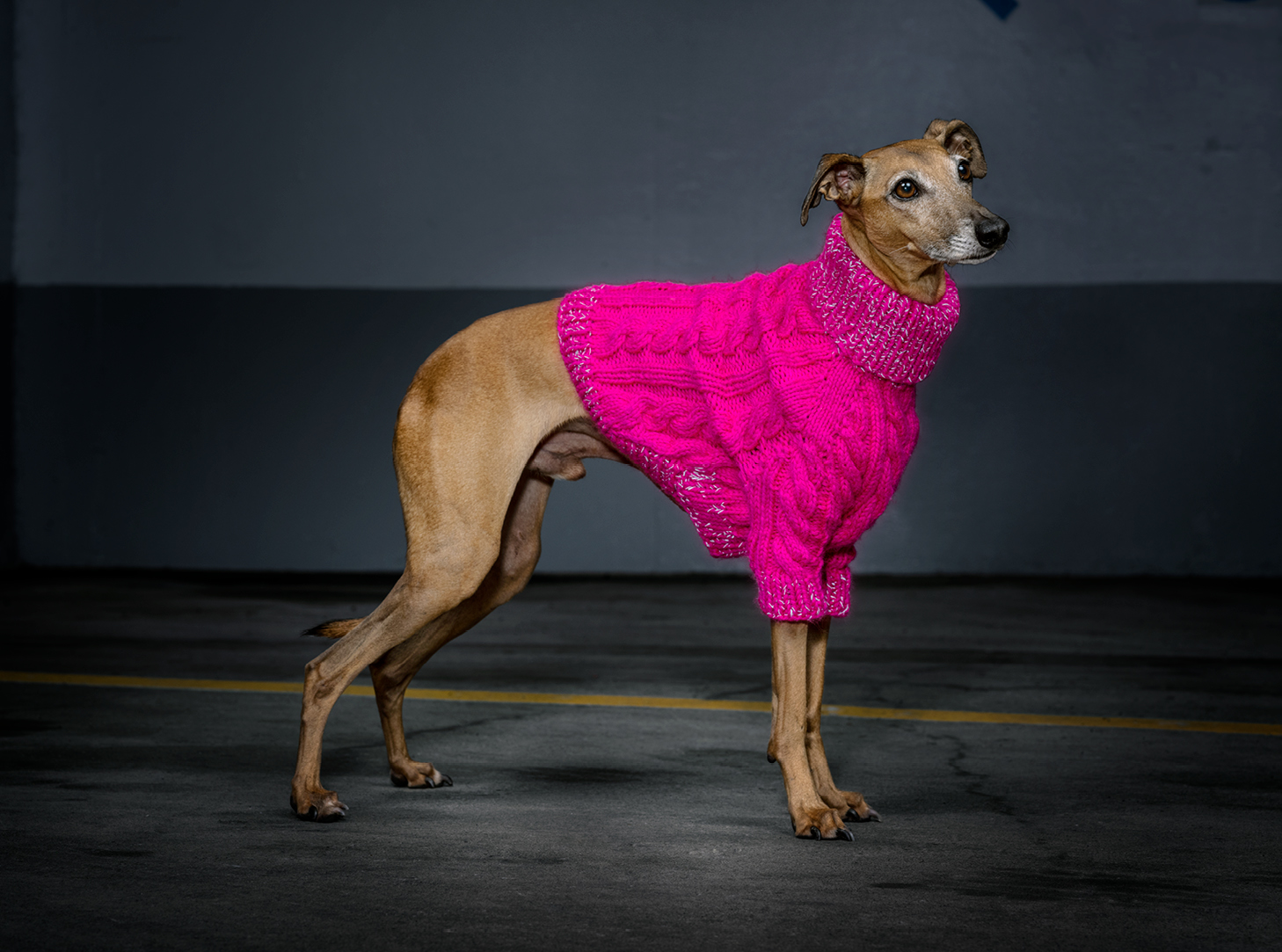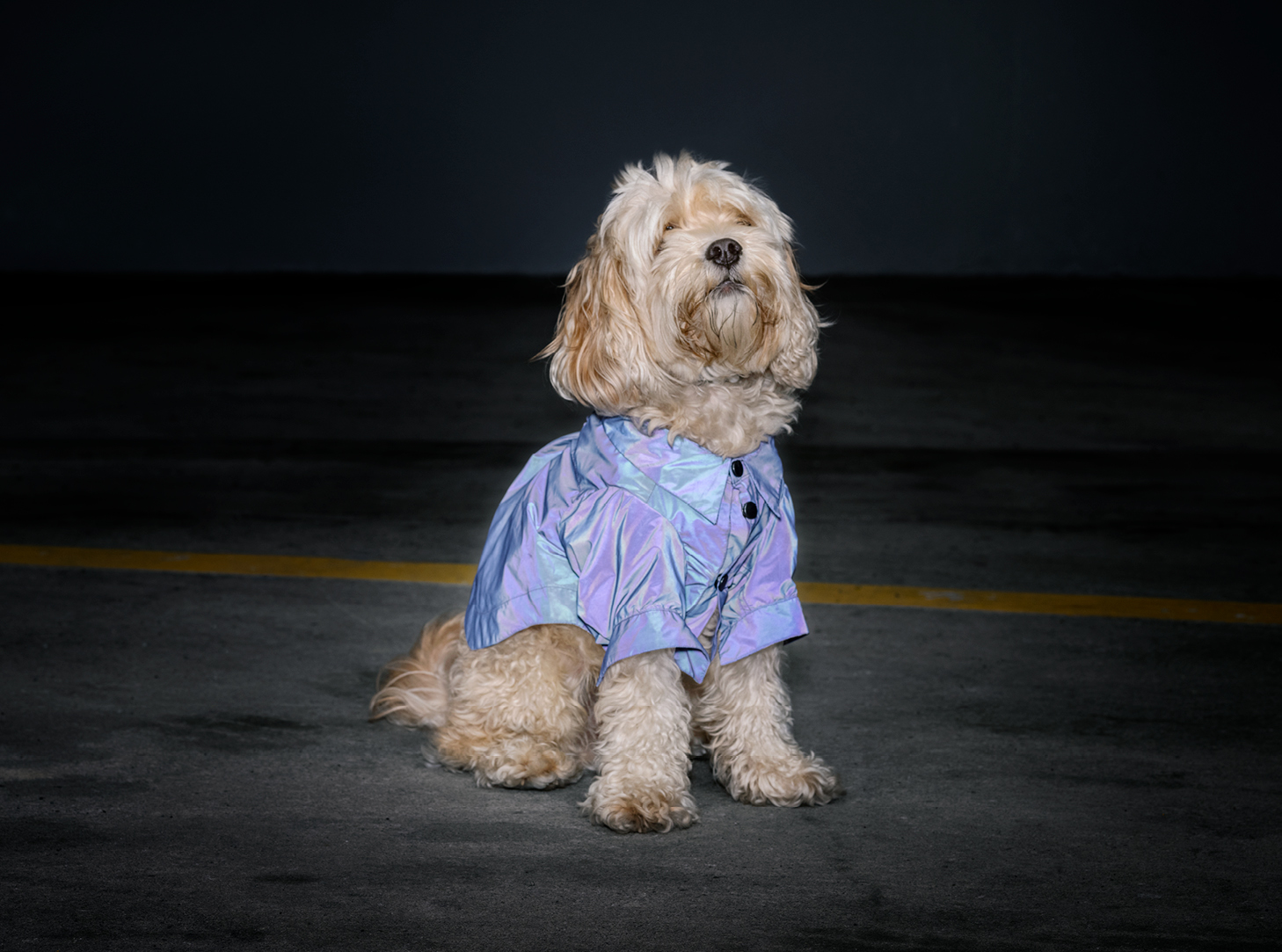 We've used a few different types of reflective fabric. There's one that's retro-reflective that casts off a similar kind of colour to the base. The second one had these really crazy iridescent, reflective fabrics that completely change into like a rainbow effect when the lights come on them.
What's really interesting about these opportunities is that it's not really that often that you get to work with someone or a company or a group of people that are outside of the fashion world.
It was really fun. And I think, at the end of the day, that was the most important and best part about the project. It's something that makes people happy. It's fun and that made it super easy and super exciting to be part of.
- Matthew Adams Dolan, March 2022